Today, the development of a web resource is one of the marketing strategy priorities of a company that goes online. And since a newly-established firm often starts its activities with a limited budget, it makes sense to answer the question of whether it is worth saving on the custom web design cost or is this when the investment will pay off with a big profit.
Main Ways to Create the Website: Custom Web Design and Other Options
Here you will find some basic ways of creating websites that are different in their essence and approach to development.
Creation of a Website on Your Own Using CMS
CMS (Content Management System), generally speaking, is a kind of ready-made visual and software shell that the user can fill with the necessary content, as well as change and customize it at will. The most popular solutions are WordPress, Joomla, Drupal, OpenCart, and others. CMS provides different opportunities for creating websites of any complexity. Thus, you can create your website from scratch if you have the necessary skills or use a ready-made template.
If you want to make your own customized website relying only on your skills, you should know that it is a complicated, time-consuming process, requiring knowledge of programming languages, design, behavioral factors, marketing analysis, and skills of content strategy development.
As for the pros and cons of this approach, the first include:
There is no necessity to make a significant investment;
There is no need to find and attract third parties.
The drawbacks are:
Significant labor costs;
The need to study the principles of site-building and their implementation in practice.
If you are unable to invest your time and labor, use built-in templates. The advantages of this approach include:
A simple interface that even a beginner can master;
Free set of basic features;
Hundreds of ready-made design templates for all types of sites.
There are also some drawbacks:
Paid additional functions;
Limited server space when using the free package;
Non-unique design.
Thus, it is still a question of whether it is reasonable to use such a templated solution. On the one hand, to create a startup, it will be an economical and profitable option. On the other, if you want to get a multifunctional and working web project that can achieve your goals, the opportunities provided by standard solutions will be rather weak.
The Purchase of a Ready-Made Solution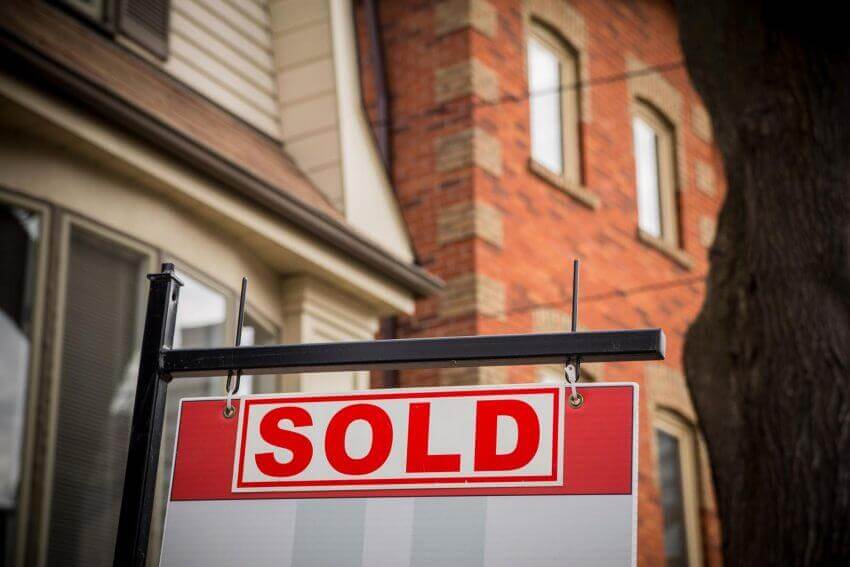 Buying a ready-made digital solution includes a management system, so you get a ready site (not a template) that needs to be filled with your content (phones, addresses, details, products, and so on). Typically, the company-seller also provides content transfer services. This is the best option for building a website under the following conditions:
the site should be developed in the shortest time possible with a strictly limited budget;
there is no need to create an individual design;
the source should solve standard problems.
With all the above options, you need to decide which option suits you best. It all depends on your needs, your budget, and your skill level. If you have a limited budget and want to master some skills, start with a website builder. If your priorities are set differently, and you prefer to pay a reasonable price to design a custom website created specifically for your requirements – then you should contact a web agency.
Ordering Custom Website Design from a Freelancer or a Company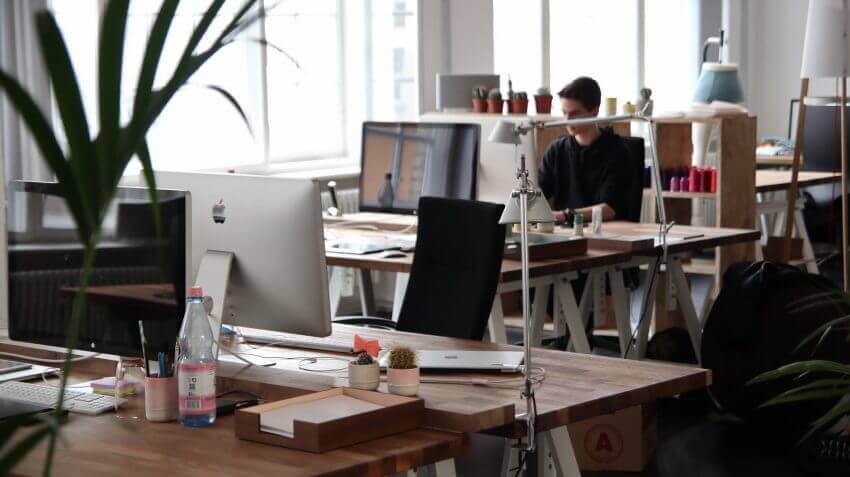 Customized design is a great alternative to the above-mentioned methods of website creation, and you can get all its benefits by contacting a freelancer or an agency.
If you choose one of these options, you will be able to get:
Unique and attractive design;
Simple and clear navigation panel;
The optimization of the pages loading speed;
Application of innovative web technologies;
The introduction of corporate identity elements;
Further technical support and assistance in the development of the site;
Creation of unique graphics, text, and other digital content.
To get all these, you are free to contact a freelancer or an agency but let's consider the pros and cons of each decision.
The benefits of cooperating with a freelancer include:
Freelancer is the direct performer. In some cases, direct contact with him or her improves the quality and efficiency of problem-solving.
There is a high probability of finding a specialist at a very high level, and the geography of the search is unlimited.
An independent worker who is interested in doing the job as quickly and efficiently as possible – this will allow them to earn money, get a positive evaluation from the customer and proceed to the next project.
There are also some drawbacks we should tell you about.
It is extremely difficult to distinguish a specialist from a non-specialist, due to the great number of potential performers; so you will need to spend a lot of time on the process of hiring;
If the customer is far from the scope of work of a freelancer, it is difficult for them to adequately assess how long it will take to complete a particular project and how much it will cost. The temptation to choose the cheapest price can lead to greater risks and, as a result, cost more.
In case of an unforeseen situation, the project deadlines may be postponed, since the freelancer works individually, not with a team.
Fortunately, you will never face these problems working with web agencies since they have some exclusive advantages:
Agencies always have a clear algorithm of work. All projects are going on a clear plan, so the risks of violating the deadlines are minimal.
There is a guarantee of quality work. With the agency you sign a contract, where you register all the necessary points, thereby making the cooperation safe.
The agency has a large number of different specialists, which means the project will be well thought out from all sides.
All the necessary services you can get in one place and be confident in their quality, and a significant saving of your time.
Main Reasons to Make Your Project Customised
The design quality is one of the basic requirements for web resources. To answer the question of what is custom website design, it is not only external beauty but the proper placement of blocks, usability, individuality, creativity, and modernity. Let's consider the top benefits of custom web design to prove that this is a wise solution.
Attracting Customers/Partners and Interacting with Them
A website is a powerful tool for interacting (two-way communication) with potential customers and partners in e-commerce and other fields. An attractive design forms a positive attitude among both. Before development and creation, the analysis is carried out to more clearly reflect all the advantages over competitors.
Good Reputation & Image Support
Under the conditions of a modern market, the image of a successful, flourishing enterprise is unthinkable without a corporate site. You need to develop a website that is informative, and technically and visually well-designed by a professional agency.
Improving the Selling Process
An attractive and competent design indirectly contributes to sales because it helps the user to tune in to the desired wave, gain confidence in the resource, and accomplish the targeted action.
Making an Investment in the Future
We live in an era of globalization; our whole life consists of standard solutions. It also happens in business; everything is standardized. For example, the services of different banks are very similar. This process is a consequence of continuous optimization, allowing firms to reduce costs.
In the context of globalization, any feature is a great competitive advantage for a business owner. Therefore, individual designs of signs, office, logo, and website do not cease to be in demand among companies looking further into the future than others.
Some Statics in Favor of Custom Website Design
As always, statistics are the best evidence of any hypothesis. We have collected the following data to prove the real benefits of custom website development.
According to Hubpost, 38% of visitors stop interacting with the site if its design is not attractive or is repulsive.
This factor affects not only the external attractiveness of the site but also its reliability. According to the data from the previous source, 48% of users decide on the reliability of a company, an evaluation based primarily on the design of its website.
94% of site visitors say that design will be a decisive factor for the further use of a certain resource.
Statistics show that only about 11 websites out of 100 have a responsive design while this factor is one of the most important to improve promotion and increase sales. An average user has 5 gadgets for accessing the web space while 2 of them can be used simultaneously, and 73% of users will leave the website if it is not responsive, according to the data of Good Firms. The responsiveness of your resource is a great opportunity to bypass your competitors since everyone knows about this option but not everyone really implements it.
The same resource reports that outdated web design will be the reason for rejecting a site in 38.5% of visits.
The Peculiarities of Custom Website Design Cost
Taking into account the above advantages of custom web design confirmed by the real indicators, the question of cost is logical. Estimation of the project cost is made on the basis of the design tasks.
Creating a website is a process that requires a detailed development of the concept, clarification of the goals of the developed website, its parameters, the transfer of features, the atmosphere of the project, and dozens of different nuances.
However, the consulting services are always free, so you will be able to find out the difference between the various approaches we have discussed. Evaluate the benefits of each of them and choose the development type suitable for your business.
Final Thought
All the reasons for choosing a customized website we have talked about are also confirmed by this research. It is wise and prudent to choose custom website development since your website will be 100% original; its code and layout will be created professionally; it will be SEO-friendly and constantly supported by its developers.
Feel free to contact the Fireart.Studio team if you have questions about the issues we have discussed. We are always ready to help!
Update: